Thank you to Mary O'Connor for this wonderful tribute to one of my all-time favorite pianists. Be sure to follow the link to the original article so you can watch the video.
MaryO'Studio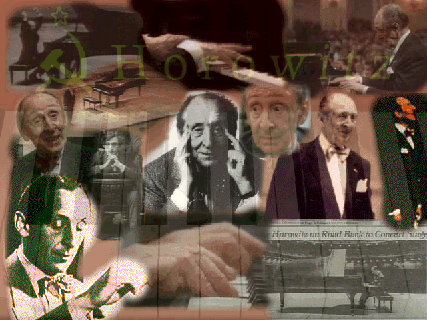 Destined to become one of the world's greatest pianists, Vladimir Horowitz was born in 1903 in Kiev, Russia. While most young children were playing games, Vladimir was playing with the ivories. His time was well spent as he was fully capable of performing publicly by the time he was sixteen.
Within four years, the young piano virtuoso was entertaining audiences at recitals throughout Leningrad – 23 performances in one year, where he played over 200 different works of music, never repeating a composition. After Leningrad, Horowitz played in concerts in Berlin, Hamburg and Paris.
In 1928, the Russian pianist traveled to the United States to play with the New York Philharmonic Orchestra at Carnegie Hall. Arturo Toscanini chose Horowitz to perform his first solo with the New York Philharmonic. It was there that Horowitz met his bride-to-be, Toscanini's daughter, Wanda. The two were wed in Milan in 1933. New York…
View original post 109 more words